Skip to main content
It looks like you're using Internet Explorer 11 or older. This website works best with modern browsers such as the latest versions of Chrome, Firefox, Safari, and Edge. If you continue with this browser, you may see unexpected results.

Welcome!
Welcome to "Fake News, Fact-checking, and Junk Science" Please use the tabs across the top of this guide to access the content for each week's class. Each week contains a section called "Read, Watch, Listen, and Do" with optional resources for preparing for class, and a section with the Google Slides.
Outline by Week
Week One
What is Fake News? Why is it important that we understand Fake News?
A Systems Approach to Fake News
A look at the Mueller report
Week Two
A History of Misinformation and Disinformation
Cognitive Biases and Logical Fallacies and how they both impact our response to Fake News
Week Three
New research shows...or does it? A look at Junk Science and Science reporting
What is Junk Science?
The Politics of Scientific Research
Week Four
Journalism and Fact Checking
Week Five
Filter Bubbles
Social Algorithms
Week Six
What can we all do about Fake News?
Keep up with Fake News
Below are some email newsletters you can subscribe to if you find you want to keep up with the issues we discuss in class.
Lincoln Meme
Yoda Meme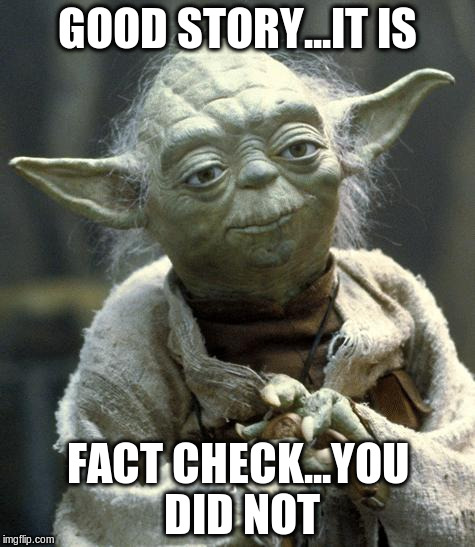 Rosalind Tedford
Rosalind Tedford
Hubert Womack
Hu Womack